Some people want to find a claw crane arcade games machine for their pizza restaurant vending arcade and put it in the doorway or in the aisle, not only to increase the entertainment for customers, but also to add an extra income. Because many people are in the family when they eat, children like to play with claw crane machines, because they can win some favorite toys or plush toys, and some adults, they also enjoy the excitement of playing claw arcade game machines,The gifts you win are always more fun than the ones you buy, so ICEFUNS AMUSEMENT has specially developed a 31"Prize zone crane machine to meet customers' needs in response to this market demand.
First of all, the size of our claw machine is W31 x 35 x 79 (inch), 31″ width makes it fit in just about any location. Secondly, we can customize your claw machine according to your pizza restaurant style. Only when you eat at your restaurant can you play the same claw crane machine as your restaurant. At the same time, you can customize some souvenirs stuffed animal for your pizza restaurant. Just like McDonald's and KFC, some special gifts will be regularly launched and given when you buy a set meal.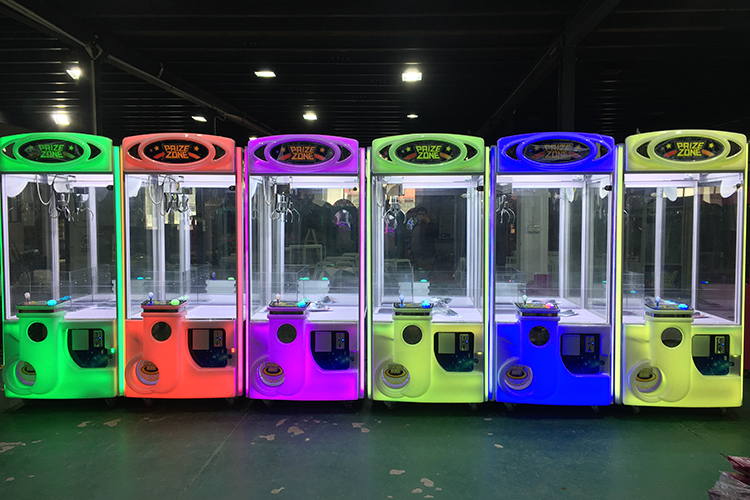 Secondly, our 31" prize zone crane machine has seven color change color led lighting appearance to attract customers' attention. You can also adjust the lighting to a monochrome fixed lighting mode according to the lighting scene of your restaurant. This doll machine uses LCD display intelligent visualization The setup is very simple and easy. You can manage this machine without professional skills.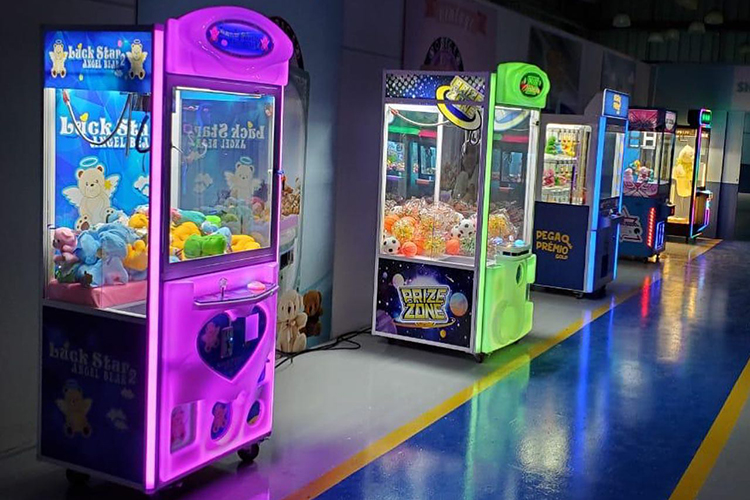 Finally, 31" prize zone crane machine supports bill acceptor with stacker, you don't need to buy additional coin exchange machine, you can install a bill acceptor directly, so that the machine can directly accept banknotes, if you still want to accept coins, you can install a muti-coin selector, so It can accept bills and coins of different currency values at the same time. If you want more information about this machine, please don't hesitate to contact us, we will definitely provide you claw crane machine and arcade games for pizza restaurant vending with high quality and cheap price.welcome to contact us,and we will attend the amusement game show from all around the world every year.hope to meet you at that time.