square cube air hockey table is the unique extreme 4 person air hockey arcade game machine with oversize for adults,our air hockey take the waterproof and moisture proof stickers,japanese imported panel,aviation aluminum and fine workmanship,it can be placed at amusement,shopping mall,indoor entertainment,kids playground,family fun time,hammer machine,release stress,fun,party ideas,events,event ideas,supermarket,entertainment,games room,game center,game zone,family entertainment center,indoor playground.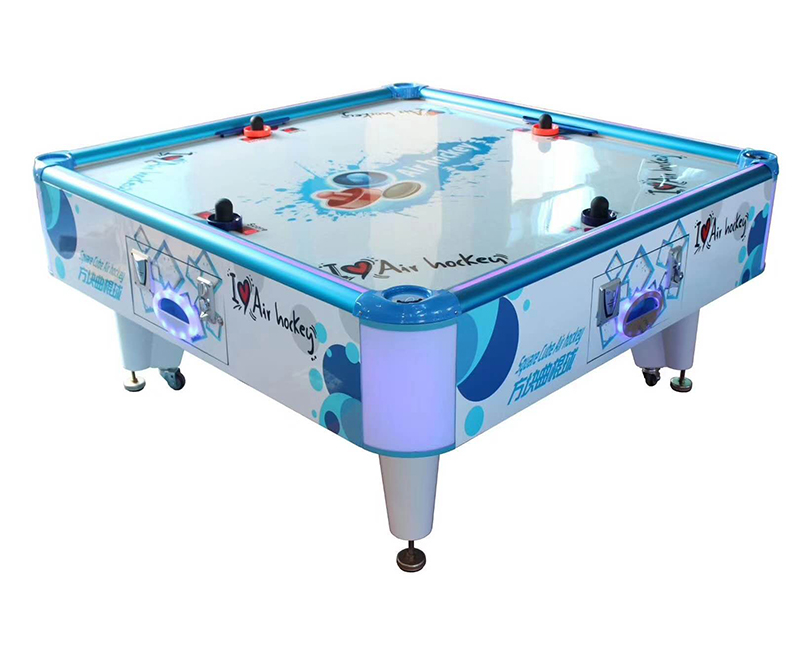 square cube air hockey play instruction:
1.When game start, each player can get 10 scores (can be set). Hit the ball into other players'goal, that player will be deducted one score. player will lost the game when his scores is zero.
2.At the end of the game, the player still has points will be the winner.
3.The player who wins gets the corresponding lottery ticket,and the losing player gets 2 consolation tickets