Lane Master arcade redemption game machine combines the flexibility of traditional bowling mechanisms and video games. The sensor can detect the speed, angle and rotation of the ball and display it on the screen, a total of two fairways; allows single or double play, supports adjustment of coins number per credit.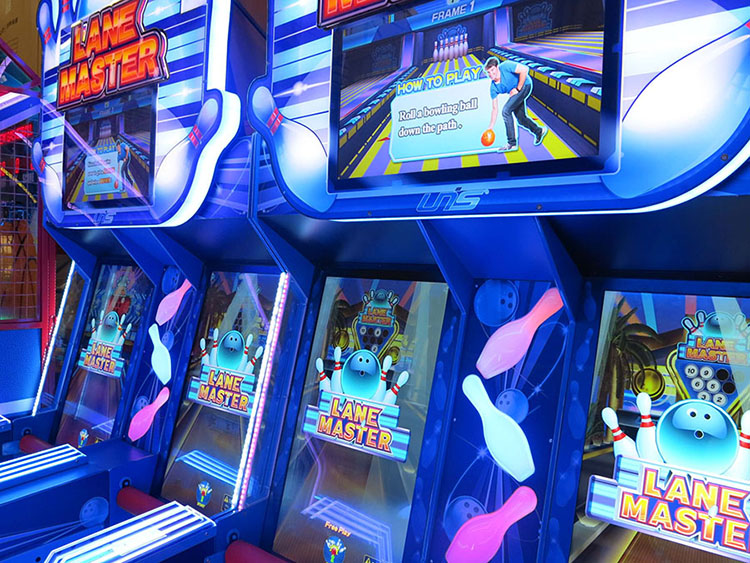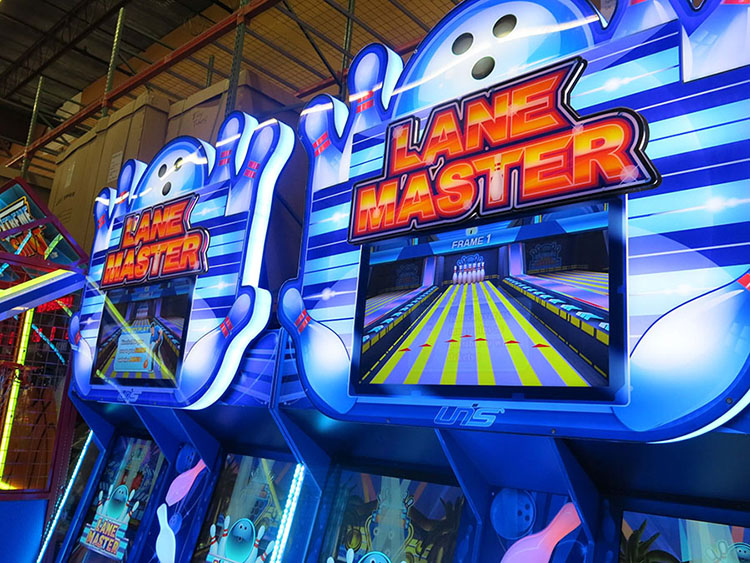 FEATURE:
1.Products that can only be played in the game hall, because there is no such element of the game at home
2.Two lanes and luxurious marquee; allow single or double play
3.Including 3 monitors, each monitor is 42 inches in size and has high definition resolution.
4.Roll a real ball in the lane; multiple sensors can accurately detect the angle, speed and rotation of the game
5.Traditional bowling rules with 10 frames, splits, strikes, etc. Operators can adjust the number of frames per credit.
6.Special"Golden Pin"stage to win even more points!
7.linked up to three lane master bowling arcade game machine(a total of six lanes)
8.Including two coin slots and two lottery outlets; ready to swipe