What type amusement machine is the most popular right now? A claw machine? Yes, the claw machine is an indispensable part of every venue, but due to the limitation of gifts in the claw machine, only some relatively low-value plush toys can be placed. Therefore, if an amusement arcade wants to attract customers to play in the long term, it must have Some machines that can win valuable gifts.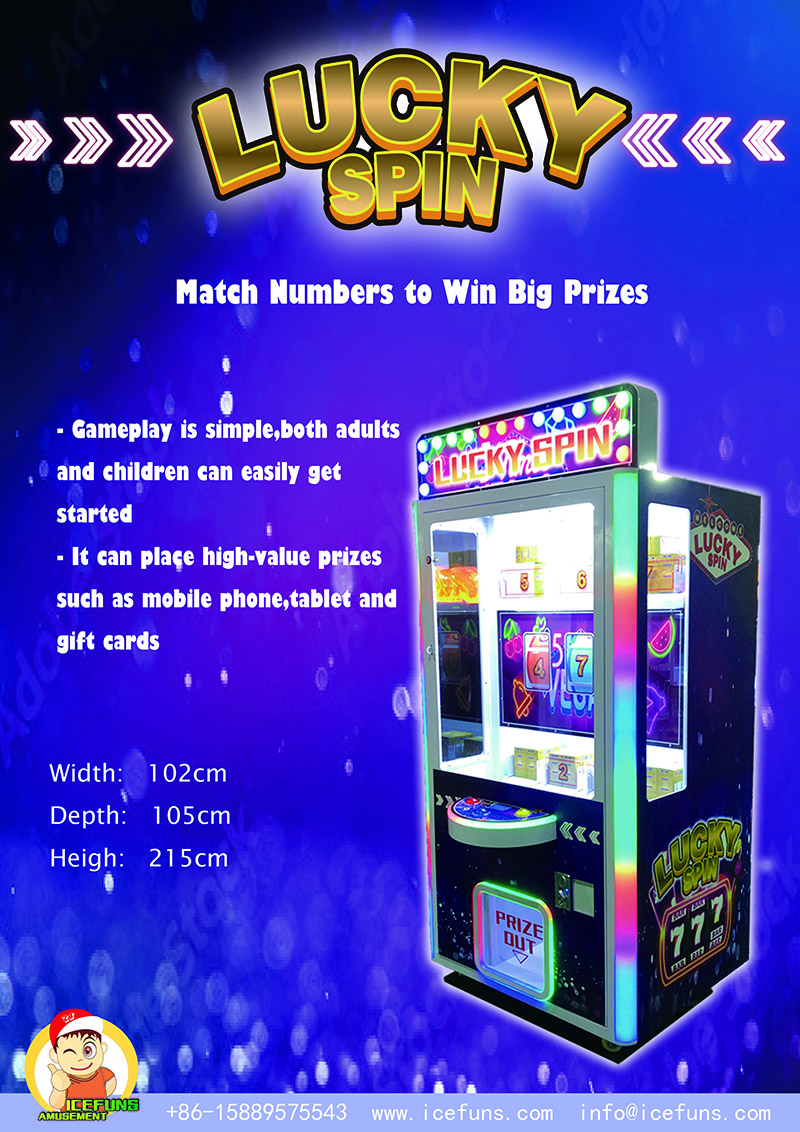 The most popular prize machine among young people now is lucky spin. Every time I open Facebook, I always see customers sharing pictures of lucky spin venues. I always see people crowding around this machine. Everyone wants to try something new. I also hope that I will have good luck and win an iPhone for a few dollars. Because this LUCKY SPIN can hold high-value gifts, such as iPhone, iPad, sports watches, headphones, etc.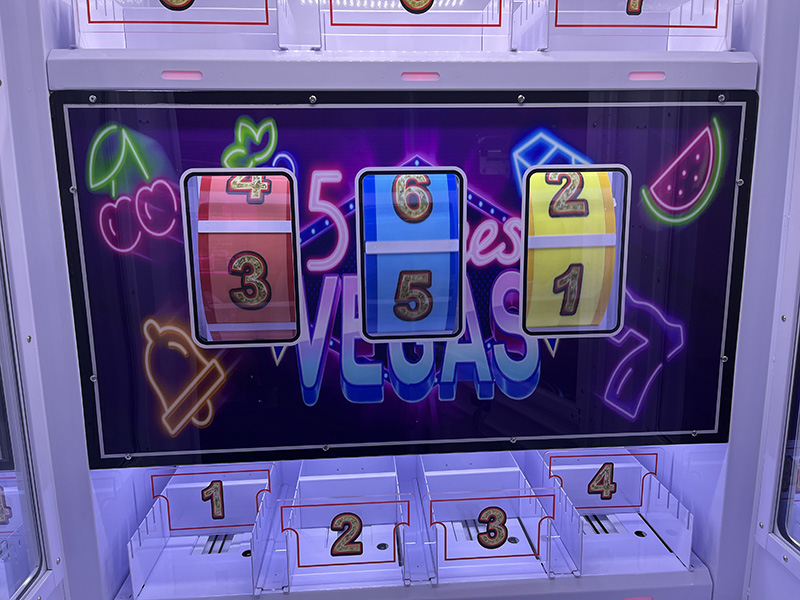 Do you want to try this machine? Maybe you can win a big prize. In fact, this gameplay is very simple. Anyone can know it at a glance. As long as you control these three numbers to be the same, you can win the grand prize. Isn't it very simple? As the most popular prize vending machine at the moment, Lucky Spin is suitable for extensive operations in pedestrian streets, supermarkets, commercial streets, park attractions, shopping malls, cinemas, video arcades, entertainment plazas, etc. The following are photos of customer site operations.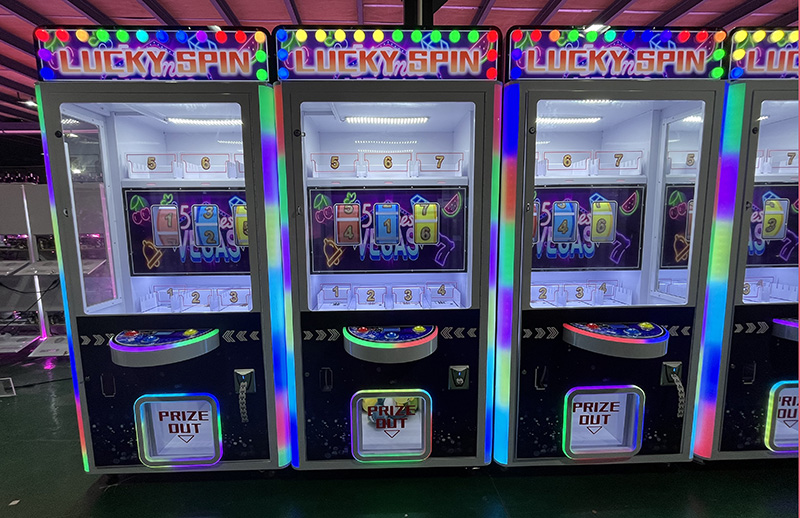 LUCKY SPIN innovative business model and multiple profits make operator can achieve low investment and high income. It is simple to play and easy to operate. Gifts can be freely changed at any time according to changes in market trends and consumer characteristics. Moreover, it occupies a small space and has flexible and diverse operating sites. The appearance and functions of the machine can also be customized according to market demand, which is very consistent with the development of diversified market needs, allowing operators to quickly recover their costs and allowing players to have a new and updated experience.