lollipop vending machine is a newest prize redemption vending arcade game, perfect for anyone who likes sweets and good fun.it is simple to understand and play,people can win everytime and sometimes can win several treats at once.
Feature:
1.Provide interactive vending machines for kids – winner every time!
2.Easy to understand and play
3.Adopting vibrant LED lighting, beautiful and lovely appearance
4.See what gift is under the transparent acrylic dome
5.Easy for the operator to re-store the product
6.simple play:one button control
7.Win multiple gift at once
8.Operator adjustable difficulty setting
9.Single slot coin mechanism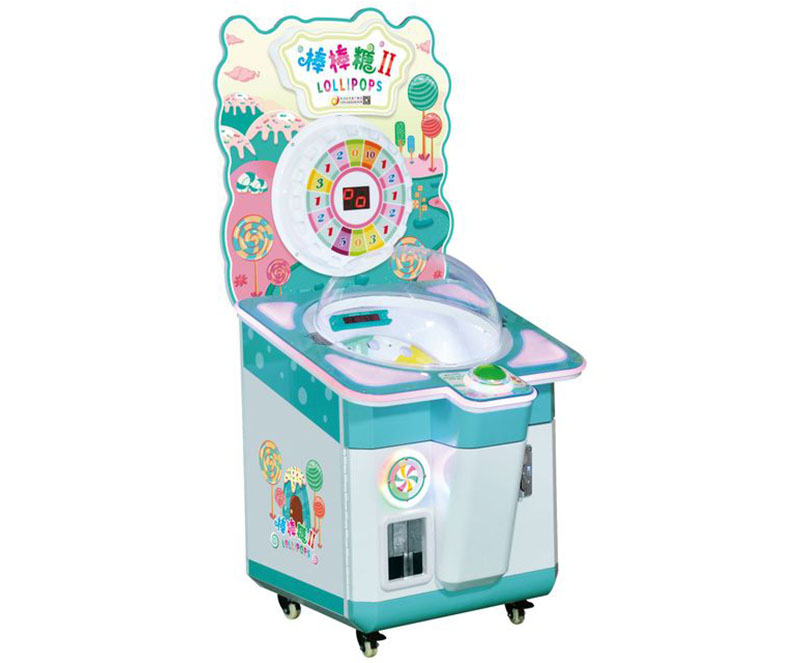 How to play:
Insert a coin and press the button to start the number lamp rotation on the wheel.
Press the button to turn off the light. The lit number is the number of lollipops you will receive!
The unique "win the game for you" victory mode means everyone is a winner!