School bus toy grabber claw crane machine is ideal for 6 player,it can put in the middle of arcade center as a landmark.Compared with the other arcade claw crane machine, its revenue is 30% higher.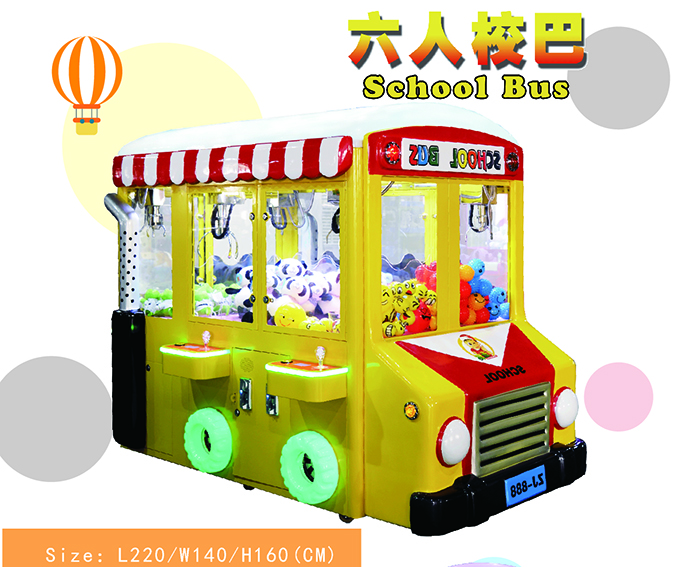 School Bus Claw Machine Play Instruction:
1. Insert the Coin;
2. Use the joystick to control the crane to move left and right, point at the gift you want to grab;
3. Press the button, the claw drops down to grab the gift.