Description:
dinosaur land redemption game machine is a perfect coin operated game machine for family entertainment center,2 players control the action using the mounted ball-shooter cannons to blast dragons.Real ping pong balls are fired from each cannons.
How to play:
insert the coins, use the ball shooter cannons to choose the game scenes,shooting these dinosaur with real pingpong balls. Survive for as long as you can to win points, defeat bosses and progress through the levels to win big amounts of tickets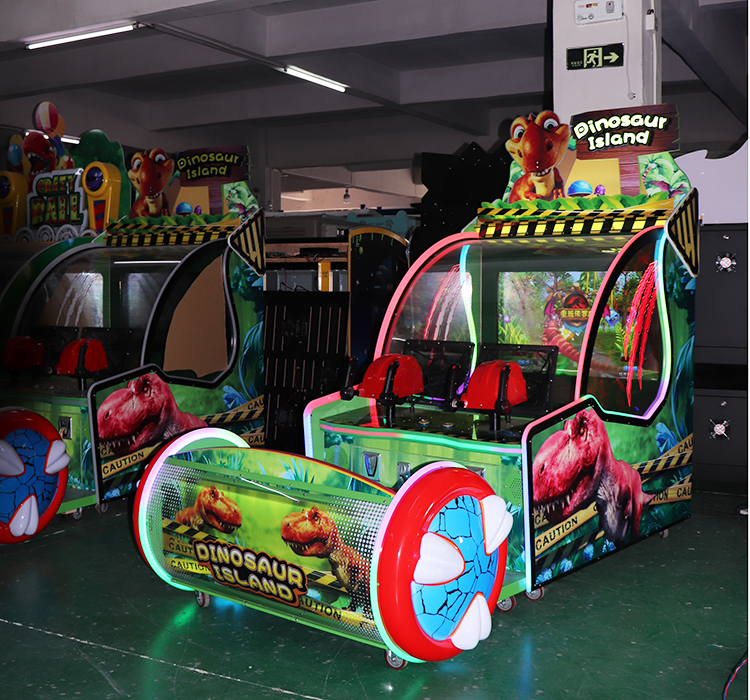 Feature:
-auto reload system keeps the balls going

-The naked eye 3D game scene makes the player experience better
-comforatble seating for both players
-ticket dispensers are included for each player.