The biggest feature of this baber cut prize machine is that there is a large space for put a gift same with chassis. The second feature is the combination of scissors to win the prize by cut the rope,making players more excited.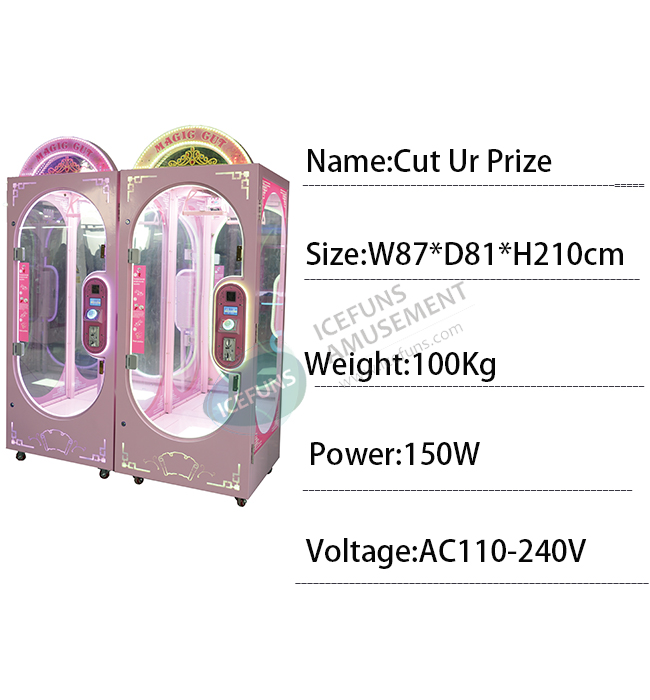 baber cut prize machine How to play:
1. Inser the coin and press the button to control the scissors moving forward;
2. Release the button when the scissors move to the position of the rope with the gift;
3. If the scissors are in the right position,It will cut the cord and the gift will fall to the gift exit.