high quality coin operated profesional F1 racing go kart adult cheap racing go kart battery amusement car rides for amusement park,7km-35km per hour,adjustable in three gears.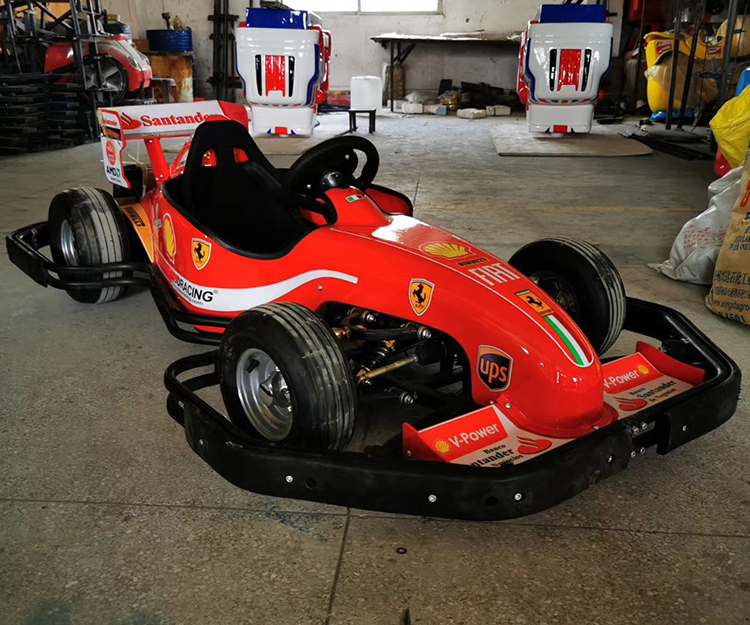 Technical Parameters:
Name:F1 go kart
Size:2100x1160x680mm
Speed:7km-35km per hour, adjustable in three gears
Battery:48v 20ah
Motor:750W 48V
Applicable groups: over 10 years old (height 1200-2000mm)
recharge mileage: 80 kilometers or 3 hours
Turning radius:≧ 3.6
Climbing slope 15-25°
Operating time:1 minute to 30 minutes adjustable
Start method:remote control/coin operated
Machine weight:100KG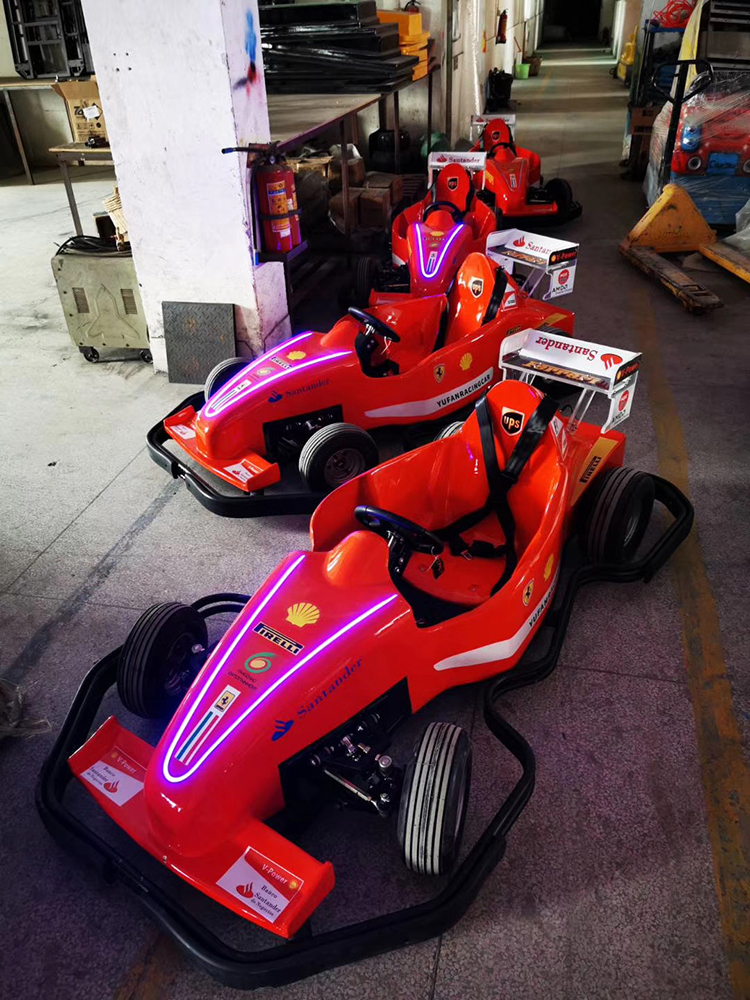 The playing method of kart is also simple and fun. Riders wear protective helmets and gloves, as long as they keep in mind that the left foot brakes, the right foot throttles, and the steering wheel turns one to one, you can enjoy the fun of racing on the field. Generally speaking, the chassis of the kart is very low, only 4 cm above the ground, and the entire runway is smooth and flat. The sprinting speed coupled with the roar of the kart makes visitors experience a different kind of fun than usual. In terms of the safety of the amusement equipment of the kart, once it slips out of the track, the kart will stop and move forward without overturning, thus ensuring the safety of the rider.