For children's playgrounds, game rooms, amusement parks and other playgrounds,do you have ever meet the similar trouble as below?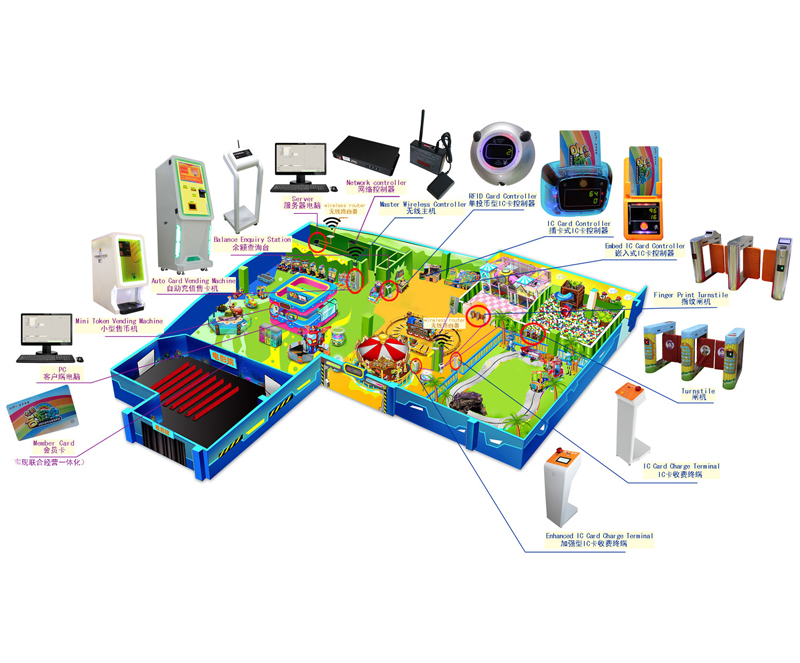 1. Customers are unwilling to open a card for membership after experiencing a low price?
2. Don't know how to distinguish VIP customers?
3. Management loopholes cause financial losses?
4. The labor cost is getting higher and higher?
The reason why the playground encounters these problems is because it lacks a reliable management system. So why is the ICEFUNS management system preferred?
1. Safe and stable
10 years + system research and development foundation, 20 years + location management experience, has provided business support for 1,000 game rooms, and easily manages 5 million members
2. Research and innovation
There are more than one hundred R&D personnel, with 4 soft works, 16 patents, and 29 trademarks. We encourage customers to participate in product planning, R&D management has passed multiple certifications such as the PMI of the American Project Management Association, and the system achieves a monthly iteration.
3. Wholehearted service:
After-sales service is available 24 hours a day, online academies help the venue build a "learning" team, and event mushrooms provide value-added services such as operation consulting and event planning.
Why use management system for children's playground
-Reduce labor costs
1. Lottery, physical currency inventory system, to change the traditional manual inventory workload problem
2. Weiling reduces queuing problems at the cash register
3. Self-service equipment queuing and diverting the venue
-Relieve inventory pressure
1. Inventory inventory to improve site utilization
2. Self-service gift exchange to reduce the pressure on venue inventory
-Save material loss
1. The application of tokens reduces the loss of physical coins
2. Electronic lottery saves lottery costs for location