Since the "UFO CATCHER" invented by Sega Corporation in Japan has been popular all over the world,doll claw crane machines have begun to develop and change. This kind of machine for placing dolls in transparent glass is collectively called "toy grabber machine". arcade claw crane machine are loved by consumers in major cities in the world, and have been introduced to small and medium cities at a rapid rate in recent years. The kids claw machine is a perfect combination of leisure, entertainment and purchase. This "luck" sales method is gradually accepted and recognized.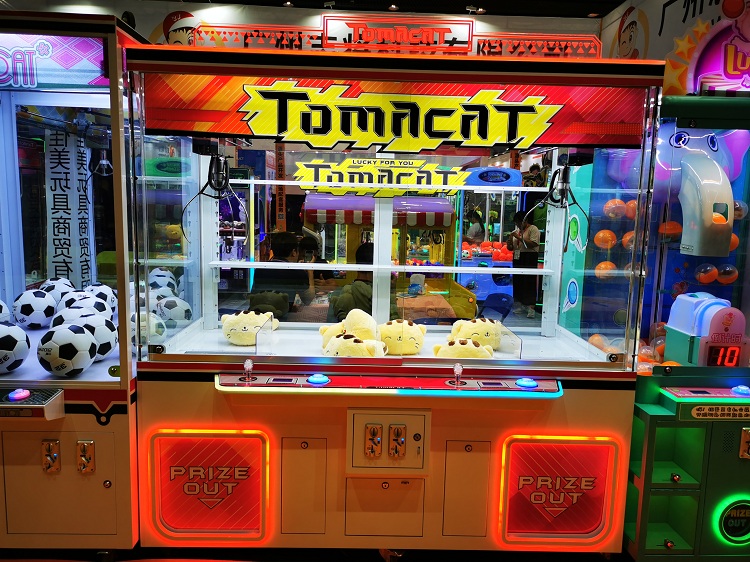 In addition to all kinds of pretty plush toys, many operators have also put brand gifts in one after another, putting various luxury bags, perfumes, cosmetics in the claw crane machine, it has made the girls crazy on the spot! The doll claw crane market has just started in united states, which contains huge business opportunities, regardless of age, gender, or gender, and is our target consumer. Total Population of united states is 327 million. Such a huge number indicates the future consumer market for our children.
Arcade claw crane machine will never out of date, whether they are classic or trendy, can always poke the cuteness of various consumers. The classic is never outdated, and the tide follows the topic. If you are interested in claw machine arcade machines, please feel free to contact us, ICEFUNS AMUSEMENT has a group of experienced engineer in research and development of claw crane machine.