Big truck claw crane vending machine is an indoor coin operated six player doll electronic claw machine,support bill acceptor,It have 6 position which can put 6 kind of prize with different claw.high profile claw crane machine for adult and kids.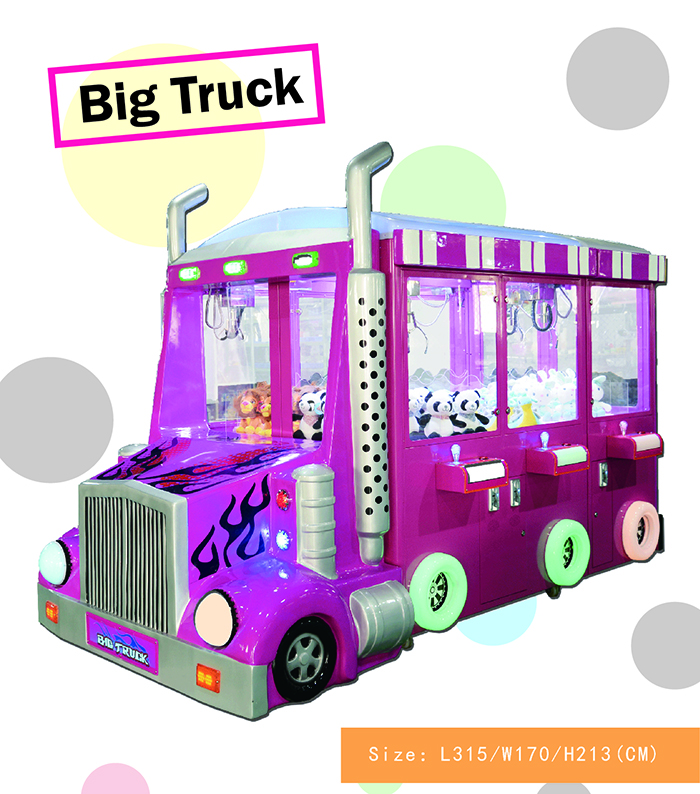 Big Truck Claw Machine Feature:
1.Play til you win selectable;
2.Single coin mechanism and DBA ready;
3.8-way joystick/button controls;
4.candy claw,mini claw,chocolate claw,capsule toy claw,mid claw is avaliable
5.Three-stage force can be adjusted.
6.custom your graphic with free of charge
7.joystick panel was 34"from the floor,It is suitable for adult and kids.