Cut Prize Vending Machine breaks the fixed size mode of the traditional prize game machine. The gifts are diversified, which can be large plush toy, Luggage, and other high-value gifts,player not only can get your favorite gifts, but also fun, nervous, exciting, and challenging.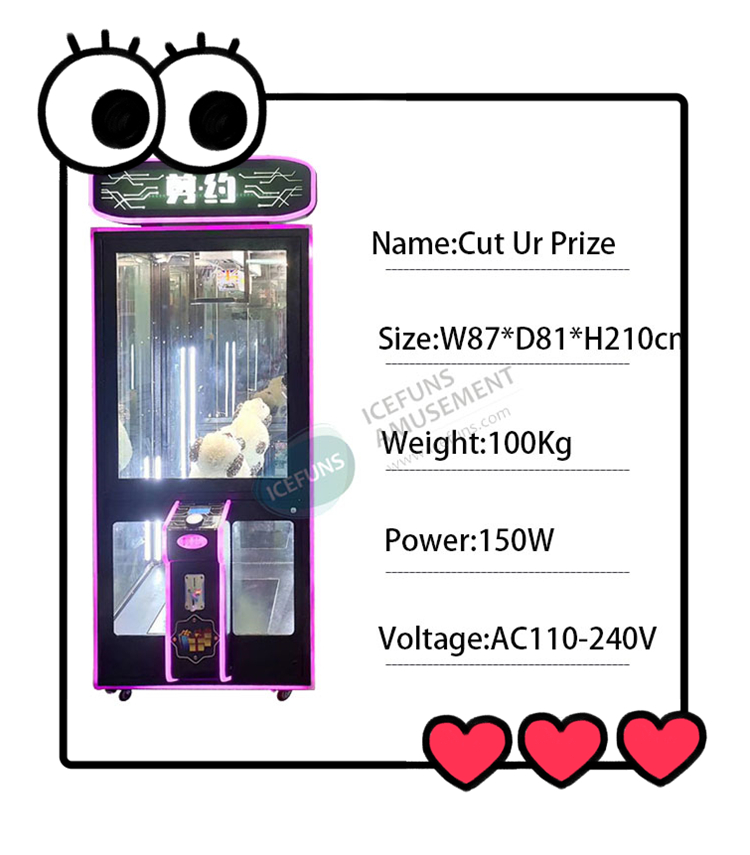 Cut Ur Prize Play Instruction:
1. Insert coins,press the button to control the scissors was moving forward;
2. When the scissors are aligned with the gift's rope, release the button, and the scissors cut the rope, the doll will drop;
3. The gift will fall down if the rope was cut.