Crazy frog whac a mole arcade game uses a full hardware chassis and a frog theme, which has attracted the attention of all players in the game room, and started to have fun there. Players can get more scores by hitting the frog head. This game is especially designed for kids children.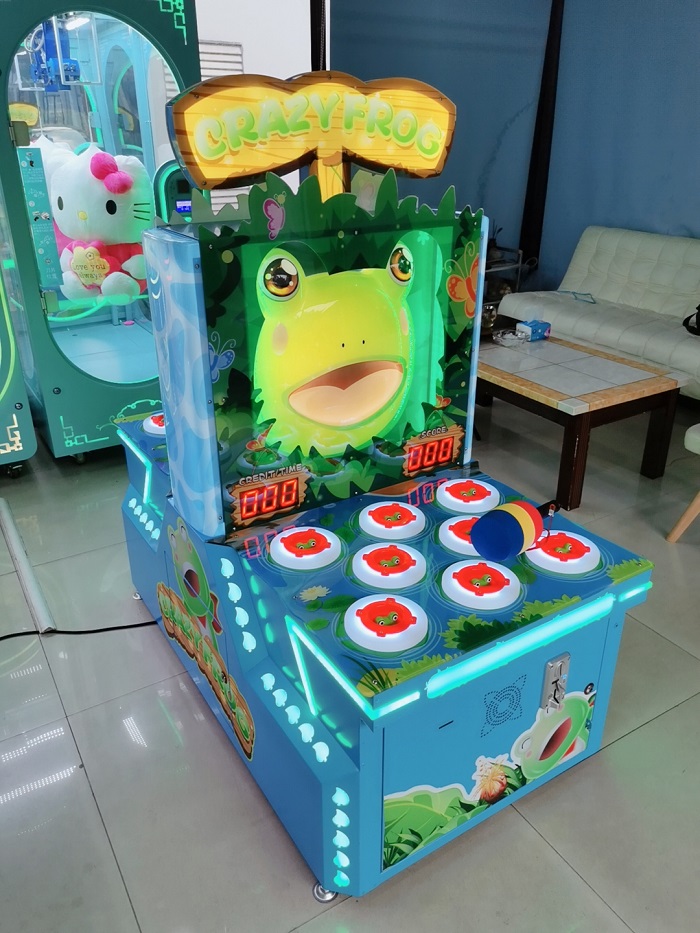 Whac a mole hammer arcade game machine specification:
Name:Crazy Frog Whac a Mole Arcade Game(16 frog head)
Size(cm):L143xW78xH154cm
Weight:80kg
Power:100w
Volt:AC110V-AC240V
Material:Metal
Player:2 player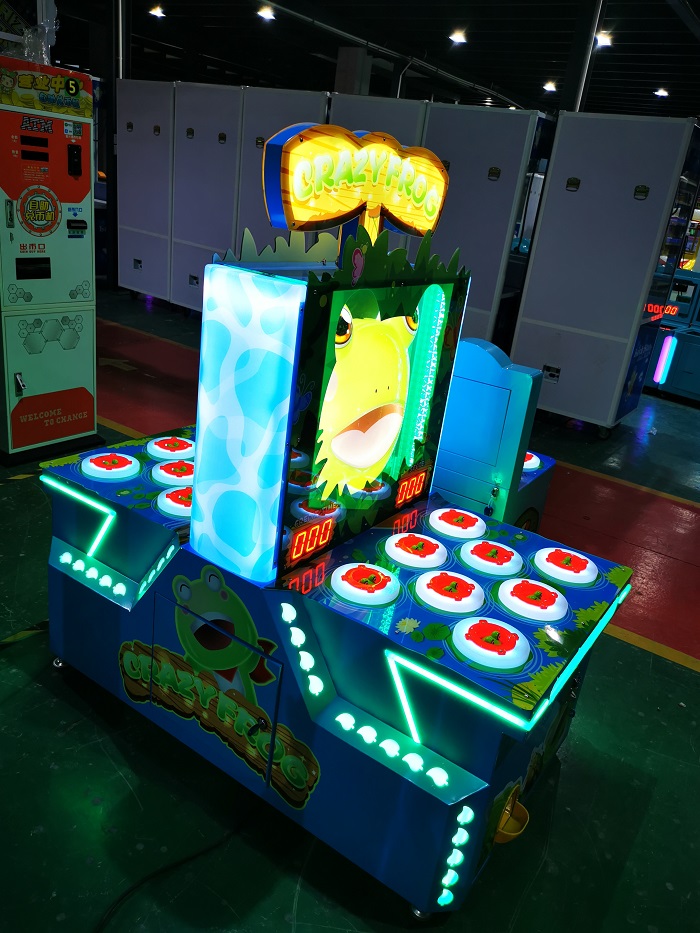 whac a mole hammer arcade game machine Feature:
1.CE certification;
2.self-developed frog head with patent mould,it is more durable,No matter how you hit, it won't be damage;
3.updated hammer with more thickness rope and new fixed way to avoid player take it away;
4.it can payout ticke or bouncy ball or payout nothing
(PS:bouncy ball have two program is optional
a.insert the coins,the machine payout the bouncy ball
b.after the player pass the level,he will win the bouncy ball as reward.)
5.Automatic sensing speed, The speed at which the frog head comes out will automatically become faster and slower according to the speed of the player.